Residential Home Screening and Enclosures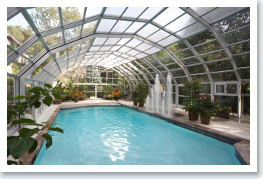 Providing you the freedom to enjoy your outdoor living spaces comfortably year-round.
You'll never be forced to miss a day of relaxation or fun in your pool or patio due to inclement weather when you have a DoorService, Inc. retractable enclosure system. With ease and versatility, you can transform your swimming pool or patio into a secure, protected, indoor oasis within minutes. Strong, durable, and easy-to-use, Libart retractable enclosures come in a variety of sizes, styles, and options to fit your needs.